Welcome to
Playhouse Academy
Playhouse Academy is a high-quality preschool in South Jakarta that aims to make learning meaningful and enjoyable for children. We welcome everyone into our fun learning environment where we guide and nurture your child's character, moral and spiritual growth based on Christian values.
Our Mission
Playhouse Academy strives to:
Meet the emotional, social, cognitive, physical and spiritual needs of the whole child.
Provide a safe and stimulating environment in which a child can explore and discover through hands-on interaction.
Provide high quality and integrated learning opportunities that focuses on the uniqueness of each child.
Ensure that each child feels valued, loved and challenged to be their very best, with caring and highly-experienced educators.
Have an open communication with parents as partners in their child's progress and development.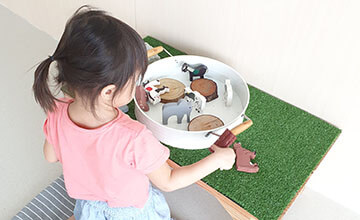 Creative Curriculum
Our curriculum is based on an emergent approach, focusing on the interests and interaction of the children.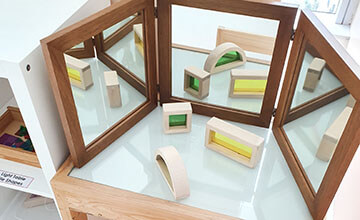 Natural Learning
Learning areas are set up to support exploration and to imitate the natural world. (Reading Nook, Home Corner, Construction Area, Arts Centre, Sensory Bins, Pretend Play Area).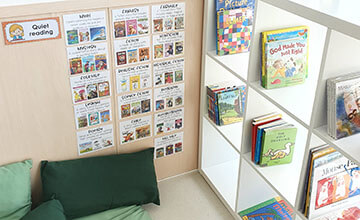 World Class Materials
Learning materials from Montessori and Froebel are used as gifts to support learning in important areas including sensorial, practical life, geography and cultural studies.
Enrol Your Child For 2023